Hey, Gorgeous Beauties! 💁‍♀️
Sensitive skin can be quite a challenge, right? But fear not, because I've got your back! We all know that the journey to flawless skin begins with the right toner. In this ultimate guide, the best toners specially crafted for sensitive skin. So, get ready to say hello to a radiant and happy complexion, lovelies! ✨
Why Toners are Total Game-Changers!
First things first, let's talk about why toners are the real MVPs of our skincare routines. These magical potions help balance your skin's pH, remove impurities, and prep your canvas for the rest of your skincare routine. For sensitive skin, finding the right toner is essential to ensure your skin stays calm, soothed, and glowing.
How to Choose Your Dream Toner
Choosing the perfect toner for your sensitive skin is like finding your soulmate – it requires patience, understanding, and a whole lot of love. Look out for these gentle ingredients when you're on the hunt for your dream toner:
Aloe Vera: Known for its calming properties, aloe vera soothes and hydrates sensitive skin, leaving it feeling refreshed and revitalized.
Chamomile: This natural gem is anti-inflammatory, making it perfect for reducing redness and irritation in sensitive skin.
Witch Hazel: A mild astringent, witch hazel helps tighten pores without drying out your skin, making it a gentle choice for sensitive beauties.
Hyaluronic Acid: A hydration hero, hyaluronic acid quenches your skin's thirst, leaving it plump and moisturized without causing irritation.
Rosewater: Not only does it smell heavenly, but rosewater also has anti-inflammatory properties, making it ideal for calming sensitive skin.
Now, let's dive into the fabulous world of sensitive-skin-friendly toners that will leave you glowing like the goddess you are! 💫
1. Paula's Choice Skin Recovery Enriched Calming Toner – $24
This gem is perfect for dry and sensitive skin. Infused with antioxidants and niacinamide, it tackles fine lines and uneven skin tone, leaving your skin looking flawless.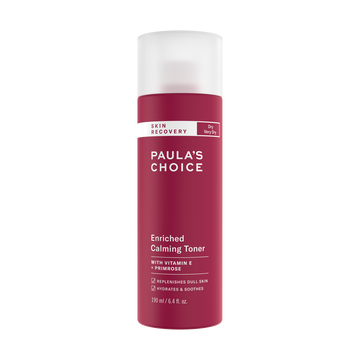 2. Dickinson's Witch Hazel Hydrating Toner with Rosewater – $7
Affordable and effective, this alcohol-free toner gently hydrates and nourishes your skin. With the power of hyaluronic acid and vitamin E, it cleanses impurities and leaves your skin feeling refreshed.
3. Avène Gentle Toning Lotion – $26
Balancing moisturization and lightweight goodness, this toner contains glycerin and vitamin C to cater to acne-prone and dry, sensitive skin. It's like a soothing hug for your delicate skin!
4. Knours. Double Duty Mist – $36
A sophisticated formula featuring squalene and jojoba oils, this mist traps moisture, providing a refreshing experience. It adapts to your skin's changing needs, making it perfect for sensitive beauties.
5. Thayers Alcohol-Free Rose Petal Witch Hazel Facial Toner – $10.95
Budget-friendly and oh-so-effective, this toner is a favorite among many. With soothing ingredients like aloe vera and witch hazel extract, it refines pores, smoothens your skin, and comes in delightful scents like lavender and cucumber.
6. Mario Badescu Aloe Vera Toner – $15
Gentle and alcohol-free, this toner sweeps away impurities, leaving your skin feeling refreshed. Packed with aloe leaf juice, it hydrates and smoothens your skin without causing any irritation. Ah, the power of aloe!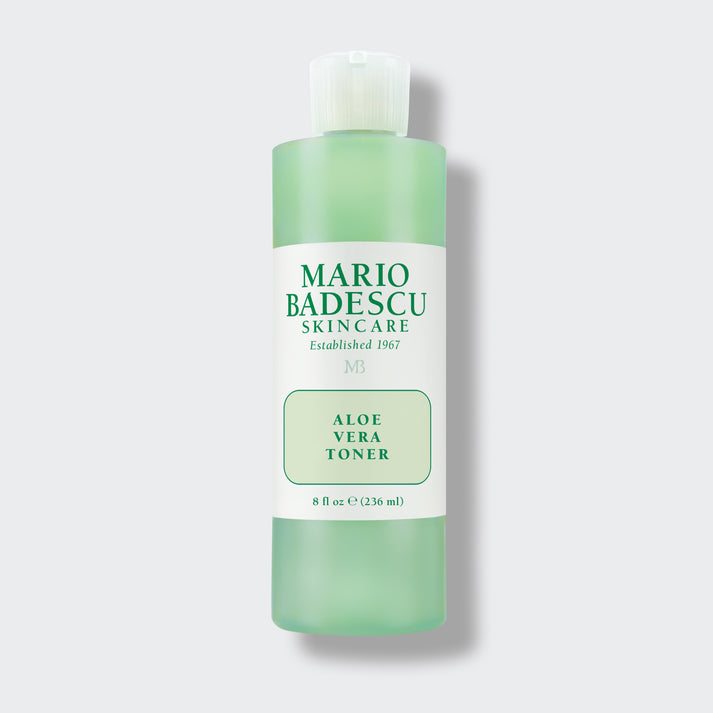 7. First Aid Beauty Ultra Repair Wild Oat Hydrating Toner – $24
Harnessing the calming power of oats, this toner soothes your skin with wild oats and colloidal oatmeal. Propolis extract and hyaluronic acid provide a hydrating boost, making it a true skin savior.
8. Kiehl's Calendula Herbal Extract Alcohol-Free Toner – $72
This toner is a refreshing delight for all skin types, including sensitive and oily skin. Plant-based and soothing, it gently cleanses and refreshes, leaving your skin feeling balanced and revitalized.
Sensitive skin babes, it's time to bid adieu to irritation and hello to radiant, happy skin! Remember, your skin deserves all the love and care in the world. So, treat it with these fabulous toners and watch it glow like never before. Here's to embracing your sensitive skin and rocking your flawless, radiant look! Stay fabulous, darlings! 💖✨ #SensitiveSkinSaviors #GlowingWithGrace #SkincareMagic 🌟